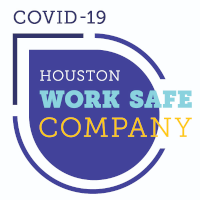 Hello,
We have curated some of the top news stories in the stormwater industry from this past month, as well as a few other items of interest. We appreciate you taking the time to read our ezine and hope that you find this stormwater related news as interesting and informative as we do.
Until next month, please work safe and stay safe.
Sincerely,
The Construction EcoServices Staff
LIDbit – Episode 6 – Burst Rain Event in Southern Maine
youtube.com
A rainy day in southern Maine. A perfect time to see urban BMPs during an intense rain "burst". Biofilters, permeable pavement installs, and more…all getting hammered by hard rain and still managing to deal with it.
---
New Data Reveals Hidden Flood Risk Across America
nytimes.com
Across much of the United States, the flood risk is far greater than government estimates show, new calculations suggest, exposing millions of people to a hidden threat — and one that will only grow as climate change worsens. That new calculation, which takes into account sea-level rise, rainfall and flooding along smaller creeks not mapped federally, estimates that 14.6 million properties are at risk from what experts call a 100-year flood, far more than the 8.7 million properties shown on federal government flood maps. A 100-year flood is one with a 1 percent chance of striking in any given year.
---
WEF Stormwater Experts Offer Feedback on 2020 Industrial Stormwater Permit
wef.com
EPA's proposed 2020 MSGP addresses a host of issues intended to make compliance easier while strengthening action against contaminants of emerging concern. Perhaps most significantly, the 2020 permit would implement "universal benchmark monitoring" for all industrial sectors. If adopted, the measure would require permitted facilities to regularly measure the pH, total suspended solids (TSS) and chemical oxygen demand (COD) of their discharges in addition to monitoring previously specified sector-unique contaminants.
---
How Investing in Green Infrastructure Can Jump-start the Post-coronavirus Economy
theconversation.com
As attentions begin to shift towards economic recovery, some communities are beginning to incorporate natural assets such as lakes, forests or streams into their infrastructure planning while maintaining and improving municipal services such as drinking water supplies, flood protection and stormwater management. Doing so can save municipalities billions of dollars on investments such as water treatment plants.
---
How Cities Can Add Accessible Green Space in a Post-coronavirus Worlda>
theconversation.com
To do this properly, cities need to adopt an ecosystem planning approach that incorporates nature-based design to make them more liveable and resilient. It also means managing cities as ecosystems. In our field of ecosystem restoration, we talk about patch size and quality, corridors and matrices of green space when we assess landscapes for their ability to support biodiversity. Cities that map these spaces are finding increasing trends (e.g. community stewardship, tree planting initiatives) connecting people and nature. Some cities map the green dots of tree canopy cover to ensure the urban forest is well-managed and to prepare for consequences of climate change.
SUBSCRIBE
Each month, you can expect a professionally formatted and high-quality stormwater newsletter from us. Sign up, you'll be glad you did.
Webinar #2 – Live & Free –

TODAY @ 12pm CDT
WEBINAR #2 of #4 – LOW IMPACT DEVELOPMENT (LID)
TODAY@ 12-1pm CDT
While Low Impact Development (LID) has been around for over two decades, many financial benefits and advanced concepts are still not fully understood by most. In this session, we primarily focus on the economics of LID by showcases several case studies where an LID approach not only satisfied the stormwater requirements, but notably lowered the cost of development. In addition, in many cases, an LID approach actually freed up more land to develop on and thereby increased the end-value of the property being developed. Other economic benefits that we will touch upon are reduced land clearing and grading costs, increased project marketability, improved aesthetics, and lower maintenance costs.
Earn 1-PEU
Erosion Control and Stormwater Innovation

v2.0
Given the success of June's Erosion Control and Stormwater Innovation v1.0, we are putting on a v2.0 next month. Hosted by IECA Region One and sponsored by Convergent Water Technologies, join us for the August IECA Virtual Connection Webinar Series "Erosion Control and Stormwater Innovation 2.0" from the comfort of your home or office. This event offers three, 1-hour live webinars, with on-demand recordings if you miss a live presentation. This event is free to members and paid for non-members. All live presentations are at 11:00AM Mountain Standard Time.
August 5th – !@#$ Maintenance! It's not a four letter word with David Batts
August 12th – Innovative Industrial Stormwater Strategies with Mitch Whitson
August 19th – 10 Pounds of GSI in a 5 Pound Bag with Scott Gorneau, PE & Rob Woodman, PE
Earn 3-PEUs
A GSI Combination Perfect for Tight Spaces
The current ordinance in New Orleans requires developments over 5,000 SF to detain and treat that first flush with a variety of stormwater management solutions. Green Infrastructure (GI) such as permeable pavement and bioretention are the favored solutions since they are the most visible to the community. A vacant lot next on the corner of Tchoupitoulas and Calliope was going to be a challenge to develop into a new eatery and bar in the Warehouse District. The surrounding environment isn't the most conducive to GI; an elevated expressway on one side and buildings on the other two sides with endless amounts of impervious cover in all directions. The elevated expressway casts long shadows throughout most of the year but doesn't provide relief from rainfall.
FEATURED OFFER: $1000 OFF
FODS Sweepstakes
FODS is giving away three prize packages as part of our FODS Summer Sweepstakes. Buy or sell eight FODS Trackout Control Mats now through September 25, 2020, for your chance to win.
GOT A PROJECT? GET IN TOUCH.
We offer stormwater consulting and value-engineering services, turnkey SWPPP compliance services during construction activity, erosion control solutions for slopes and channels, and post-construction compliance services for stormwater management systems for detention and stormwater quality treatment. Need help? Contact us today.