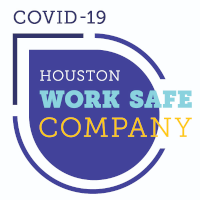 Hello,
We have curated some of the top news stories in the stormwater industry from this past month, as well as a few other items of interest. We appreciate you taking the time to read our ezine and hope that you find this stormwater related news as interesting and informative as we do.
Until next month, please work safe and stay safe.
Sincerely,
The Construction EcoServices Staff
Green Infrastructure: A Nature Based Solution for Stormwater
youtube.com
The narrator may be a bit dry, but the content of this video isn't. After the one minute high-level overview of Green Infrastructure, this video takes a look at three great example Green Stormwater Infrastructure Projects that have been completed within the last five years: Sheldon Lake State Park, Exploration Green Detention Basin and Wetlands, and Ghirardi Family Watersmart Park.
---
LIDbit – Episode 4 – Challenges with locating SWM Retrofit BMPs
youtube.com
This video identifies some of the key challenges with grant funded SWM BMP retrofits and highlights the importance of collaboration and maintenance as part of the process.
Also, do subscribe to his YouTube channel and follow him on LinkedIn.
---
2,000-Year Old Pompeii Stormwater Tunnels Will Be Operable Once Again
wef.com
In southern Italy, the pristinely preserved remains of the ancient Roman city of Pompeii have mystified historians and archaeologists since they were rediscovered nearly 300 years ago. Ongoing expeditions continue to reveal new details about the city and its people, believed to have been decimated by the sudden eruption of nearby Mount Vesuvius around 79 CE. After the entire system is cleared of debris and the drains are reopened, the tunnels will soon convey stormwater runoff for the first time in nearly 2,000 years, according to APP.
---
Working With Nature to Mitigate Flood Risk Offers a Multitude of Benefits
nature.org
Instead of working against nature, we must look to it as an essential partner in building resilience for communities and economies. For instance, The Nature Conservancy (TNC) and partners recently produced a study that answers an important question related to flooding: "What would cost American taxpayers more? Paying now to protect undeveloped areas that are likely to flood in the coming decades? Or, allowing development to proceed based on current projections and paying for subsequent flood damages?" The study, published in Nature Sustainability, identified an area roughly the size of Colorado in 100-year floodplains where conservation would be an economically sound way to avoid future flood damages. And for just over 21,000 square miles of this area, the benefits are at least five times the cost, meaning that a dollar invested in floodplain protection today returns at least $5 in savings from avoided flood damages in the future.
SUBSCRIBE
Each month, you can expect a professionally formatted and high-quality stormwater newsletter from us. Sign up, you'll be glad you did.
LIVE Webinar Series Event: Erosion Control & Stormwater Innovation
LOOKING TO EARN 3 CEU's?

Hosted by IECA Region One and sponsored by Convergent Water Technologies, earn three CEUs by joining us for the May IECA Virtual Connection Webinar Series: Erosion Control and Stormwater Innovation. This event is a series of three, live, 1-hour webinars, three Wednesday's in a row. You can attend from the comfort of your home or office or access the recorded versions if you miss one! This event is free to members and $75 for non-members.
The 3-Webinars Series Event:
Today, May 6th @ 10:00 AM (CDT)
Extreme Erosion: Erosion Control Solutions That Solved Serious Problems
Wednesday, May13th @ 10:00 AM (CDT)
Mission Impossible: Infiltrating Soils That Weren't Meant to Infiltrate
Wednesday, May 20th @ 10:00 AM (CDT)
Future of Stormwater Innovation | A Round Table Discussion
NOTE: if you are a non-member of the IECA and wish to attend these webinars, having a free IECA user account set up is required prior to event registration. The event registration process on the IECA website is less confusing if you create your free account first. Then, go to the event page and complete the event registration process.
Schedule a Lounge & Learn Today
If you and your team would like to learn more about any of the wide variety of products and services we offer, schedule a LOUNGE & LEARN today. We can discuss with your team anything from our turnkey compliance services during construction activity to our post-construction stormwater management systems; or our stormwater quality treatment to our erosion and sediment control solutions. Just let us know what you would like to talk about. Here are a few common LOUNGE & LEARN topics we discuss with our clients:
NEXGEN: Vegetating Ponds for Success Today and Less Maintenance Tomorrow
Ponds, Ponds and More Ponds: All the Options to Make Them Disappear
Flattening the Curve: Not THAT Curve, The Hydrograph
FEATURED OFFER: $1000 OFF
CONTRACTORS:

Get $1000 of a First Defense Hydrodynamic Separator
Our products partner, Hydro International, is offering our contractor friends a great offer, automatically save $1000 off your next water quality structure by using a First Defense® Hydrodynamic Separator instead of an alternative separator.
Advantages Worth Noting:
smaller unit compared most other separators (cost-effective, saves space, less digging, etc…)
comes pre-assembled
extremely easy to install
variable configurations (connect up to multiple pipes, large degree of freedom)
Construction EcoServices Helps Remember The Alamo
Construction EcoServices and Clark Construction are moving The Alamo Cenotaph, a memorial located near the front of the Alamo that stands to commemorate the men and women who chose to defend the Alamo rather than surrender despite overwhelming odds. Built in 1936, growing infrastructure around the monument has led to the need to move it some 200 yards. A small but important job, EcoServices will be there to help preserve this impressive memorial.
GOT A PROJECT? GET IN TOUCH.
We offer stormwater consulting and value-engineering services, turnkey SWPPP compliance services during construction activity, erosion control solutions for slopes and channels, and post-construction compliance services for stormwater management systems for detention and stormwater quality treatment. Need help? Contact us today.