OUR LOCATIONS:

HOUSTON |

AUSTIN

| SAN ANTONIO |

DALLAS

| FORT WORTH |

NEW ORLEANS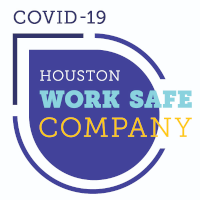 Hello,
We have curated some of the top news stories in the stormwater industry from this past month, as well as a few other items of interest. We appreciate you taking the time to read our ezine and hope that you find this stormwater related news as interesting and informative as we do.
Until next month, please work safe and stay safe.
Sincerely,
The Construction EcoServices Staff
A Call to Action on Combating Nonpoint Source and Stormwater Pollution
americanprogress.org
The United States will never achieve its goal of restoring and maintaining the chemical, physical, and biological integrity of its waters without implementing a comprehensive, aggressive program to reduce nonpoint source water pollution and polluted urban runoff. Clean water is an essential element of a healthy and productive society. Unfortunately, federal water pollution control policy is deficient in two fundamental ways. First, the federal government does not prioritize combating nonpoint source (NPS) water pollution and polluted urban runoff.1 Second, the federal government provides insufficient grant funding to state and local authorities for NPS pollution and polluted urban runoff control, choosing instead to provide the majority of federal assistance in the form of low-cost financing to municipal wastewater treatment authorities to improve point source pollution control.
---
USACE Floats $26 Billion Plan to Flood-Proof Texas Coastline
stormwater.wef.org
On October 30, the U.S. Army Corps of Engineers (USACE) and the Texas General Land Office (GLO) released new recommendations based on a 2015 study on how to build multiple lines of flood defense along the Texas coastline. The Coastal Texas Protection and Restoration Feasibility Study — also known as the Coastal Texas Study — seeks to achieve its goals by building large infrastructure as well as restoring and utilizing natural ecosystems. The proposal would bolster the entire perimeter of the Texas Gulf from the mouth of the Sabine River to the mouth of the Rio Grande, encompassing the Gulf and its tidal waters, barrier islands, estuaries, coastal wetlands, rivers and streams, and adjacent areas that make up the interrelated ecosystems along the coast of Texas. The estimated construction cost for the plan's elements is $26.13 billion.
---
COVID-19 Q&A Update with National Municipal Stormwater Alliance Executive Director Seth Brown
estormwater.com
As the coronavirus pandemic continues to impact many facets of life, SWS Managing Editor Katie Johns spoke with various industry association leaders to get an update on how COVID-19 is impacting the industry. NMSA Executive Director Seth Brown provides an update on how COVID-19 is impacting the storm water industry.
Katie Johns asks Seth:
What do you think 2021 is going to look like?
How do you think project postponement will affect the industry?
What do you think are some takeaways from this pandemic, some lessons learned, that you think will stick with the industry for a while?
SUBSCRIBE
Each month, you can expect a professionally formatted and high-quality stormwater newsletter from us. Sign up, you'll be glad you did.
FEATURED VIDEO CASE STUDY
View This Month's Stormwater Shorts – PowerBlock vs. Permeable Pavement
With iPhone video segments and narration by Vice President, David Batts, see the difference in effectiveness between Permeable Concrete Pavers and Permeable Pavement.
Nonresidential Construction Spending Stats
Featured Poll Results
What is the greatest challenge facing the stormwater sector?
Financing/funding stormwater programs (36%, 527 Votes)
Engaging the public and conveying the value of stormwater management (24%, 360 Votes)
Developing realistic permit criteria that drive actual water quality improvements (22%, 324 Votes)
Asset management of stormwater infrastructure (9%, 136 Votes)
Driving innovation and incorporating current/new science (7%, 104 Votes)
Other (2%, 31 Votes)
TOTAL VOTERS: 1,482
SOURCE: Stormwater Poll by The Stormwater Report

Good-to-Know Stormwater Lingo
Point source pollution. Refers to any pollution carried by water that is conveyed or passes through a pipe, ditch, channel, tunnel, conduit, or a well before entering local waters.
Nonpoint source pollution. Refers to any pollution carried by water that is not classified as a point source.
Dead zones. Water with low levels of dissolved oxygen (hypoxic water) that causes most fish, plants, and other aquatic life to die. Dead zones often result from stormwater washing excess nutrients into local waters, then out to larger bodies of water (e.g. there are concerning amounts of dead zones in The Gulf of Mexico). Dead zones typically reach their peak during the summer months because warm temperatures encourage algae growth while lowering oxygen levels.
Cyanobacteria. Microscopic, single-celled organisms that use sunlight to make their own food. The organisms produce harmful toxins known as cyanotoxins, which can cause rapid death by respiratory failure. Since stormwater ponds along roadways and in residential neighborhoods may be a source for irrigation, research to document the occurrence of the algae and their toxins is warranted due to the potential health effects associated with Cyanobacteria.
GOT A PROJECT? GET IN TOUCH.