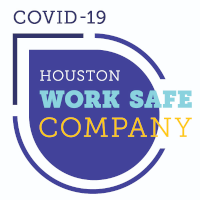 Hello,
We have curated some of the top news stories in the stormwater industry from this past month, as well as a few other items of interest. We appreciate you taking the time to read our ezine and hope that you find this stormwater related news as interesting and informative as we do.
Until next month, please work safe and stay safe.
Sincerely,
The Construction EcoServices Staff
New Report Underscores Funding Needs For U.S. Stormwater Sector
wef.org
As heavy storm events become more frequent and impervious coverage spreads, the gap between current U.S. investment in stormwater management and the level necessary to satisfy Clean Water Act requirements continues to widen. According to the latest estimates from the U.S. Environmental Protection Agency (EPA), bolstering stormwater infrastructure to effective levels will require nearly $70 billion during the next 20 years. However, EPA reports that only about 1,600 out of more than 7,500 U.S. Municipal Separate Storm Sewer System (MS4) permittees have a dedicated stormwater funding source in place, such as a stormwater tax or stormwater utility fee.
---
Investing in green stormwater infrastructure is good for business
roi-nj.com
With unemployment numbers soaring and businesses shutting down for good across the country, Congress and the White House are looking to stimulate the economy through an infrastructure investment bill this year. With the aim of rebuilding a better economy that fosters public health, community well-being and resiliency, "green stormwater infrastructure" should be a priority for investment. The business community will benefit by getting on board. Green stormwater infrastructure, or GSI, in contrast to conventional "gray" stormwater infrastructure, seeks to reduce or divert stormwater from the sewer system and direct it to areas where it can be infiltrated, reused or get taken up by plants. Soil and vegetation are used instead of, or in conjunction with, traditional drains, gutters, pipes and treatment plants.
---
Stormwater Reflections and Projections
estormwater.com
Reflecting on the progress we have made during the last 15 years of storm water management effort gives us reason to celebrate a great deal of success, while simultaneously allowing us to plot a course into the future that runs through the core of the complex challenges that remain. Our membership recognizes that many substantial technical, policy and financial hurdles remain in the field of storm water management that will require another 15 years or more to address.
---
Rain, Rain Go Away — or Save it for Another Day
news-journalonline.com
Summer showers and tropical systems have a way of adding up. And given the amount of rain we receive seasonally, during certain months some yards may look more like swamps than gardens. But all good things do come to an end, and with the eventual transition to our dry season, now is a great time to consider a garden that collects rainwater. Savvy gardeners are banking that precious resource — rainwater — with the establishment of rain gardens.
---
Memorial Park Breaks Ground on Stunning and Sprawling New Land Bridge
houston.culturemap.com
Last week, Memorial Park made headlines when it triumphantly opened its lush and verdant Eastern Glades. The 100-acre destination transformed largely inaccessible green space into a destination offering up picnic areas, native wetlands, a savanna, a pine-hardwood forest, green spaces, and miles of accessible trails. Now, the Memorial Park Conservancy has announced that construction has begun on Memorial Park's Land Bridge and Prairie project. The 100-acre project, slated for completion in late 2022, will create a new community space with enhanced recreation opportunities for park users with "unmatched vantage points of urban skyline views," according to a press release. Memorial Park's prairie, which adjoins the Land Bridge to the north and the south, aims to re-establish endangered native Gulf Coast prairie, savanna, and wetlands.
SUBSCRIBE
Each month, you can expect a professionally formatted and high-quality stormwater newsletter from us. Sign up, you'll be glad you did.
Residential LID-Based Stormwater Management Solution
In this month's installment of Stormwater Shorts, Matthew Smith, Stormwater Systems Manager, takes a look at the stormwater solution at Audubon Grove, a small residential community in Houston, Texas. The LID-based stormwater management solution at Audubon Grove consists of two major bioswales, once on each side of the community. Designed to capture a high percentage of all water falling on the entire community, the bioswales then hold, treat and slowly drain the community's stormwater runoff.
John Moss Runs for IECA Board Member Seat
John Moss, Business Development Director at Construction EcoServices, is running for a seat on the IECA Region 1 Board of Directors. John would like to bring his near two decades of erosion and sediment control experience to IECA, to help forge the organization's forward-moving plans. If you would like to participate in this year's board member elections, please follow the link below. You must be a member to be eligible vote, so if you are not already a member, do consider joining the IECA to be eligible, as well as to enjoy the many benefits that come with being an IECA member.
GOT A PROJECT? GET IN TOUCH.
Let's Talk
We offer stormwater consulting and value-engineering services, turnkey SWPPP compliance services during construction activity, erosion control solutions for slopes and channels, and post-construction compliance services for stormwater management systems for detention and stormwater quality treatment. Need help? Contact us today.